Watches Tips for The Average Joe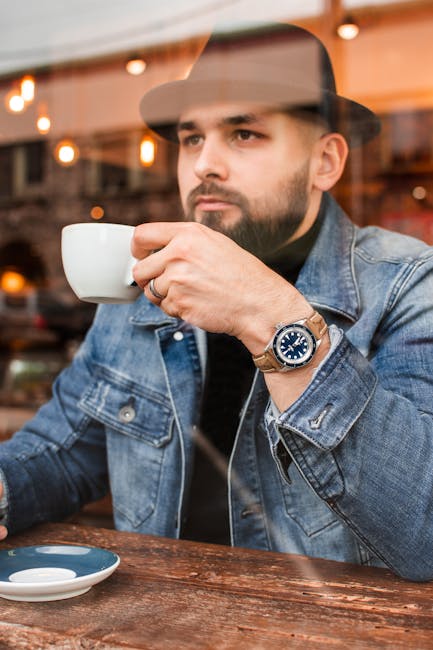 Types of Watch Bands
There may be widespread use of smartphones to tell time, but the watch is still the best way to do so. It is functional as well as an aesthetic device. You can have one you wear every day or one you bring out on special occasions. In any case, you want to always look good wearing it. The band you have on it contributes a lot to its looks. There are so many types out there. You therefore need to know more about them, to choose well.
Leather watch bands happen to be the most common. That is a classic choice which can fit into virtually any occasion. It shall, therefore, serve well in the office and in the less formal settings. Neutral colors like black, brown, or tan also work well with most outfits. You can also show off your high fashion side when you pick an alligator or python band. Leather bands need special care, as they can easily be damaged if left in a damp or excessively hot environment. You can also add more character by going for contrast stitching. This is when the stitching on the leather is a different color to the leather itself. It adds a pop of color and makes the entire look more interesting. Imagine a black leather band with white stitching.
Another different and casual approach is to go for a rally watch band. This is a strap, usually leather, which has a perforated pattern on it. It was originally made so to make it breathable for racetrack drivers. It looks cool especially in summer, and comfortable as well.
The NATO watch band is also quite popular and stylish. It is made of nylon, which allows for so many designs and color choices. It was originally meant for military use, due to its price, durability, and water resistance. It, therefore, goes well with a diver's watch. There is also the older Zulu band, which is thicker and comes with stainless steel detailing. These work best with larger faced watches. They are strictly for casual occasions.
There is the link watch band or the bracelet strap. It makes sense when used in formal settings, and is normally made of various metals, such as stainless steel, gold, platinum, titanium, and some even wood. You will find them in different link styles. There is the oyster style that has three links per each width row, creating a strong unit. You shall find plenty of other link styles too, such as the president, jubilee, and engineer links.
As you are choosing the right band, look at when you will be wearing it, and how you will feel wearing it. You need to remember that you can have as many bands as you like. Have options, to keep the watch interesting.